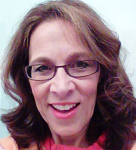 Marilyn Hughes brings years of financial accounting experience to the preparation of fiduciary accounting reports. She holds certificates in Professional Fiduciary Management for Trustees and Professional Fiduciary Management for Conservators from California State University.
Marilyn is also the owner/operator of Downtown Bookkeeping and has been accurately preparing conventional Financial Statements since 1991. Recognizing the growing need for assistance in preparing court mandated financial reports, by professionals and non-professional alike, she has expanded her business to provide this valuable service.

To be appointed a Trustee, Conservator or Guardian can be a daunting and often overwhelming experience. You need not dread the accounting and report filing aspects of your fiduciary responsibilities.

Marilyn Hughes is competent and willing to provide you with expert support and guidance in all aspects of financial accounting and the preparation of fiduciary reports. Call Marilyn today.

All information is kept strictly confidential.
Contact us for your fiduciary accounting needs.